Last week, de Merkplaats® and CC Proof joined up at the Zuiderkerk in Amsterdam as proud sponsors of Let's Get Started. During the event, CC Proof filled budding entrepreneurs from China, Latvia, Italy and the Netherlands in on intellectual property law.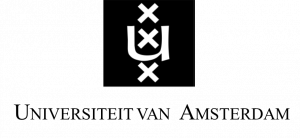 In a 'Talks with…' guest lecture, students learned some of the ins and outs of different forms of intellectual property, such as Trademark law and Copyright
Let's Get Started is an initiative of the Sefa study association for students at the University of Amsterdam's Faculty of Economics and Business. The annual event gives students who sign up an opportunity to connect with companies that can be useful when starting up a business. Using submitted examples like the Rietveld stoel and Vespa 946, CC Proof and de Merkplaats made students aware of possibilities for protecting their own ideas and creations.
'The lecture by de Merkplaats and CC Proof was the best I've attended at this event.'
– Pim Welling – Sefa study association

Interested in a 'Talks with…' at your organisation? Please get in touch with us to set a date and receive a quotation.