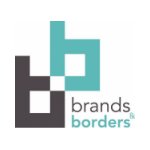 Together with our partner Brands & Borders we gave a guest lecture to the entrepreneurs of Business Platform Schipholweg entitled 'Talks with…', followed by a networking drinks party.

Peter Brabazon, director of Brands & Borders, made a special trip from London to tell about their service: they use their global network to check whether a brand name, slogan or packaging may have an offensive meaning in other countries. This is an important investigation if you are attempting to achieve international success with your business.

This was followed by Alphons Geerlings LLM and Sam van den Berg speaking about protecting intellectual property. The guest lecture 'Talks with…' not only deals with the legal aspects of intellectual property rights, but also takes a refreshing and practical look at its psychological features.

'Thank you for a dedicated, catchy, learning and interactive contribution! Impressive.'
'– Iveta Kuijpers-Dimova MSc | European Director TransTrans

Interested in a 'Talks with…' guest lecture too? Then please get in touch with us to set a date and discuss the costs.