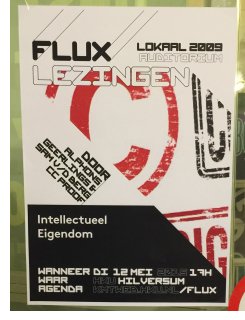 Alphons Geerlings LL.M. and Sam van den Berg visited the Games & Interaction faculty at the HKU on Tuesday 12th of May. Alphons and Sam spoke during the so called 'Talks with students' about the intellectual property in practice.
The guest lectures have a clear goal: being aware of the intellectual property for the creative student.
It was a very lively guest lecture. A lot of questions were asked and there was a lot of interaction due to the great interest of the students. That is why the name of our guest lectures; 'Talks with students' isn't randomly chosen. The big interest in the intellectual property doesn't surprise us: there is an obvious shortage of awareness in this essential jurisdiction within creative academies. After InHolland, the Grafisch Lyceum Rotterdam and now HKU, we give a lecture next week to the students of Artemis to counteract this shortage.
'Thank you for your lecture. It was a valuable session and I think that a lot of students learned a great deal.'
– Teacher Keimpe de Heer, department Games & Interaction

'It was very interesting and I'm happy with my dopper. Nice idea to give them away to people who gave the right answer. It always works if you want interaction to give a reward. Everyone is sensitive for goodies.
– Kim van Schooten, student