At the invitation of NHL University of Applied Sciences in Leeuwarden, we visited the city on Thursday 1 December to give a guest lecture on intellectual property rights to 24 students. The lecture took place in the Kanselarij building and was part of what NHL refers to as an entrepreneurial session organised for Bachelor's students in Communication.
More and more often CC Proof is requested to give guestlectures
Since students ask us many questions about protecting their creations, we enjoy travelling throughout the country with De Merkplaats. The name 'talks with' was chosen because the guest lectures are not a monologue. We love to hear what students already know and which issues they encounter in their degree programmes.
The entrepreneurial session is an initiative of businessman Marcellus de Graaf, Visser & De Graef and Ritsko van Vliet.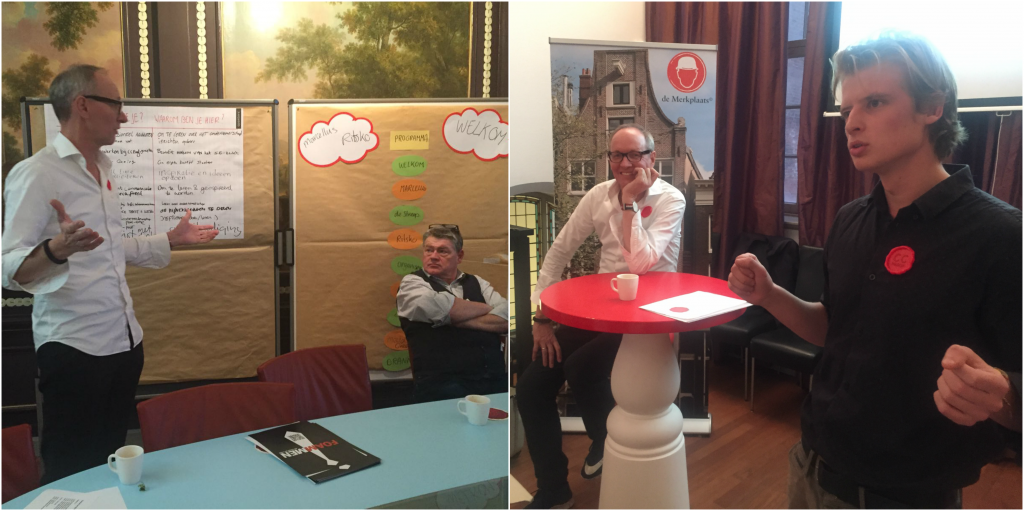 In the beautiful building, constructed sometime around 1566, Alphons Geerlings, LLM and Sam van den Berg spoke with the students about matters including trademark law and copyright law.
After the successful lecture, the students – young prospective entrepreneurs – all received a Dopper® registered with CC Proof.