On Thursday 2 February, the eight startup finalists of the University of Amsterdam delivered their pitch at TQ in the heart of Amsterdam. The startup finalists were HurryQ, Have a Seat, Zazu, Interclass, Pasteis, Fave-it, FietsKRT and NATR From this group, HurryQ emerged as the ultimate winner of Demo Day 2017.
The Demo Day is part of the new Entrepreneurship minor at University of Amsterdam where students begin a startup and roll it out using the Startup and Running platform. CC Proof and de Merkplaats will organise a 'Talks with…' guest lecture for these students twice a year. Moreover, de Merkplaats will award €1000 worth of intellectual property advice to the winner of the Demo Day pitch finals, and the best eight will receive an annual subscription to CC Proof.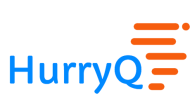 HurryQ, queuing digitally,
Have you had enough of long queues, like the ones in front of the Anne Frank House or the Van Gogh Museum? The HurryQ app will make these queues disappear by entering you in a digital queue, so you can spend that time doing other things. HurryQ subsequently provides suggestions for nearby places where you can spend this extra time. The government's response is also very enthusiastic, as it concerns a crowd management tool.