The second Demo Day this year was won by the startup Knowork, the new digital 'knowledge network' for companies.
Once again, the bar was set high. Both the ideas and pitches were impressive, as you would expect from students of the University of Amsterdam. The finalists were: Reconnect, Grounds, BijBanaan and Knowork.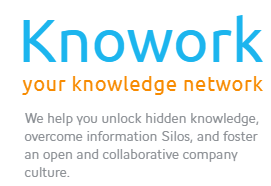 The Demo Day forms part of the Entrepreneurship Minor at the University of Amsterdam. As part of this programme, the students must launch a startup and roll it out via the Startup and Running platform uitrol. CC Proof en de Merkplaats verzorgen twee keer per jaar een 'Talks with…' for the students. The winner of the Demo Day pitch finale wins €1000 credit with de Merkplaats and all the finalists win a CC Proof account.