"The level of creativity within the jewellery industry is high and also very dynamic. It's the ideal industry for a copycat"
– Janneke Wilzing LL.M.
IP Lawyer at de Merkplaats

Therefore it's no surprise that CC Proof is drawing attention within the jewellery industry. After the successful collaboration with the SIERAAD® event in the Westergasfabriek, it's now time for Klimt02 from Barcelona: the online platform for the contemporary jewellery.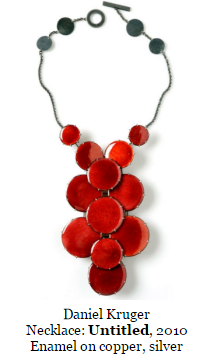 What is Klimt02?
Klimt02 is an online platform that has built a network to provide you with the opportunity to discover the world of contemporary jewellery. On Klimt02 you can find all related information to this field, from exhibitions to a selection of more than 600 artists and topical discussions in our forum. You can access an accurate database of schools, museums, institutions, galleries and jewellers and be kept up to date with the latest news. In addition to this, they also have a section for awards, fairs and workshops so that you don't miss out on exciting relevant opportunities…
For whom?
Anyone interested in the creative arts can apply to become a member of Klimt02 and enjoy the benefits. Students, curators, teachers, writers and any enthusiastic person are all welcome to join. However, the contents of Klimt02 are based on a selection. Once your work is selected it will be visible for 60.000 visiters a month.