From 20 to 22 May 2016, ARTzaanstadwill be held for the fifth year in a row on the Zaanse Hembrugterrein grounds. The exhibition will feature work by a selection of 150 Dutch artists and designers. What makes ARTzaanstad so unique is the option to directly purchase or lease any of the exhibits. CC Proof is always keen to sponsor inspiring initiatives such as this.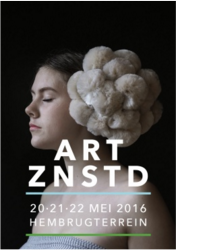 Fifth anniversary
This year, ARTzaanstad visitors can enjoy a variety of additional events and activities. For instance, an original live drawing by famous artist Sam Drukker will be raffled off to a lucky participant, and in the cinema there will be ongoing special performances, accompanied by various artist's presentations. There will also be a space for experiments, new insights and ideas in the Backfire Satellite Event venue, where social and conceptual art will be displayed.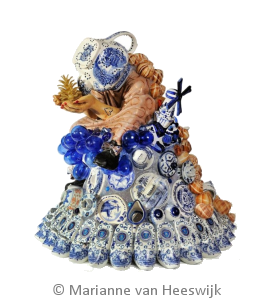 A client of CC Proof? Get free tickets!

The first 20 CC Proof customers to respond will be sent a free ticket to ARTzaanstad by post. You can register via info@ccproof.nl.
ARTzaanstad 2016 will be open from 12 noon to 7 pm from Friday 20 to Sunday 22 May. Tickets are available online in advance for €7.50 or at the door for €10. The official, festive opening will take place at 5 pm on Friday, 20 May.
The historic Hembrug grounds
© Bastiaan Woudt